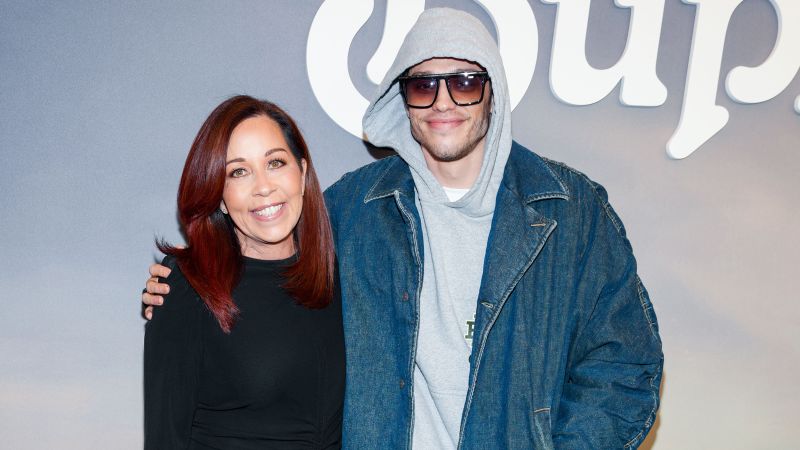 Pete Davidson says his mom is a "good catch," so he wants to help her find a boyfriend.
Davidson hit "The Tonight Show" and told host Jimmy Fallon that his mom will be in the audience when he hosts the "Saturday Night Live" Season 49 premiere this weekend.
"She's very excited," Davidson said of his mom. "She actually has been on the show almost as many times as I have! Like, she's always ready to go up. And I'm really excited, just because, like, I'm trying to find my mom someone to date."
He added, "She hasn't been with anybody in like 23 years. So, like, yeah! And she's a good catch."
Davidson also joked about how right after the last time he was on Fallon's show, the writers' strike brought a production pause.
"It's funny, any time I have something that I work really hard on that I'm, like, really proud of, either a national pandemic happens, and they're like, 'No premiere for you!' Or then this writers' strike happened," Davidson said. "So yeah, I still think it might not happen."
Davidson, a former "SNL"cast member, will host the "SNL" season premiere alongside musical guest Ice Spice. He left the show in 2022, after eight seasons.