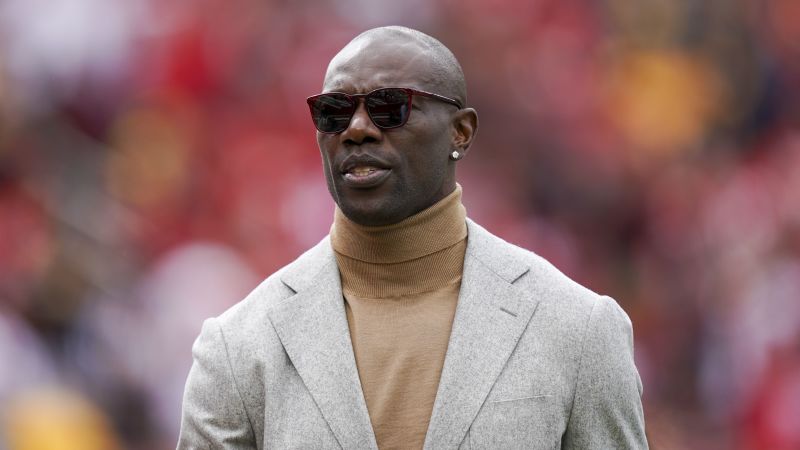 Pro Football Hall of Famer Terrell Owens escaped injury after being hit by a car following an argument in Calabasas, California, on Monday, according to the Los Angeles County Sheriff's Department.
After deputies were called to the scene, Owens told them he was involved in a verbal argument with the suspect following a recreational basketball game, the department said in a statement. The unnamed suspect then got in a white BMW and began to drive away.
"As the suspect left the location, he struck Mr. Owens on the left knee with the vehicle. He then drove away and out of view. Mr. Owens was not injured and declined medical treatment," the sheriff's department said.
"Hope the car is okay!!!" the football legend quipped in an Instagram Reel with footage from the basketball game.
Owens, who played wide receiver in the NFL for 15 seasons and was selected to six Pro Bowls, finished his career with 1,078 catches for 15,934 yards and 153 touchdowns. He played for the San Francisco 49ers, Philadelphia Eagles, Dallas Cowboys, Buffalo Bills and Cincinnati Bengals.
Owens was inducted into the Pro Football Hall of Fame in 2018. He notably skipped the induction ceremony held in Canton, Ohio, and instead held his own ceremony in Chattanooga, Tennessee.