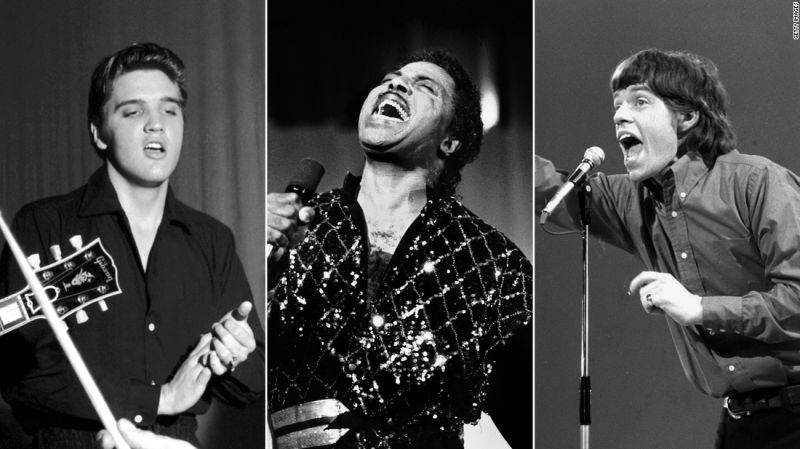 What year is it again?
The Rolling Stones have new music out, NBC has an Elvis Christmas special coming, people are talking about Little Richard and Aerosmith is on a farewell tour.
Rock 'n' roll long ago promised it was here to stay, but the genre is having a revival moment that both harkens to the past and looks to the future.
Here's what we mean:
Mick Jagger is how old?

It's been a minute, but Mick and the boys are back.
The Rolling Stones – who first came together more than 60 years ago – recently released the first single from their forthcoming album, "Hackney Diamonds."
For those keeping track, this is the band's first new album in 18 years.
The group shared the news during a live conversation with Jimmy Fallon and revealed that their late drummer, Charlie Watts, plays on two tracks.
Watts died in 2021 at the age of 80.
Geriatric status isn't stopping the band members from continuing to rock out.
The new album is out October 20.
Love Elvis tender

Austin Butler stirred excitement playing the king of rock and roll in the musical biopic "Elvis," which won him an Academy Award last year.
Now the focus is back on the Presley family.
NBC has announced a "Christmas at Graceland" special for the holidays.
"My family and I are elated to open the doors to Graceland in this first-of-its-kind special," said executive producer Riley Keough, who is an actress and Elvis Presley's granddaughter. "With intimate musical performances drawing inspiration from my grandfather Elvis's cherished Christmases in Memphis, viewers will be invited to experience firsthand the magic that is Christmas at Graceland."
There's history there.
In December 1968, NBC aired an Elvis Presley concert special that became iconic.
And he's not the only family member in the spotlight right now.
Priscilla Presley recently appeared at the Venice Film Festival for the premiere of Sofia Coppola's "Priscilla," a film about her relationship with Elvis.
Good golly Little Richard

The CNN documentary "Little Richard: I Am Everything" examines the life of the rocker who died from bone cancer in 2020.
Directed by acclaimed filmmaker Lisa Cortés, the film incorporates the perspectives of fellow music legends and intellectuals, along with the words of Little Richard himself to tell the story of his life and career.
It was not an easy one as a queer man coming up during the civil rights era, which is part of what makes the documentary so fascinating.
Farewell Aerosmith

Dream on if you were expecting Aeromsith to tour forever.
This month the band kicked off their "Peace Out: The Farewell Tour," which both honors their 50 years in the industry and acts as their easing into retirement – supposedly.
While Steven Tyler's vocal cord injury is temporarily delaying some dates, Aerosmith guitarist Joe Perry, 73, recently talked to Classic Rock about what rock music has meant to him.
"Rock 'n' roll was a place I could go and nobody told me 'No.' Except my parents," he explained. "That's why I was a late starter at taking the guitar seriously. Being a star or an idol was not on top of my list. Being on stage with other guys, playing music, that was it."
The tour is scheduled to run through February 2024.