Two New Hampshire state representatives switched their support from Ron DeSantis to former President Donald Trump in the 2024 presidential race after the Florida governor's announcement that he was running for office on Twitter.
On Thursday, Trump's office issued a statement that included remarks from state Representative Sandra Panek about her decision to switch support from DeSantis to Trump in which she criticized the announcement by DeSantis on Twitter as the social media platform crashed several times.
"After being less than impressed with Ron DeSantis' official announcement last night, I am hereby switching my endorsement to President Donald J. Trump," Panek said in a statement. "We can't expect someone to run the country if they can't properly run their own campaign launch. The stakes are simply too great in 2024 to take a chance on someone as unreliable as DeSantis—we need a proven winner like President Trump to take back the White House and Make America Great Again!"
On Wednesday, state Representative Juliet Harvey-Bolia issued a similar announcement on Twitter, saying that she was fully endorsing Trump, switching from a "dual endorsement" of both Republican candidates.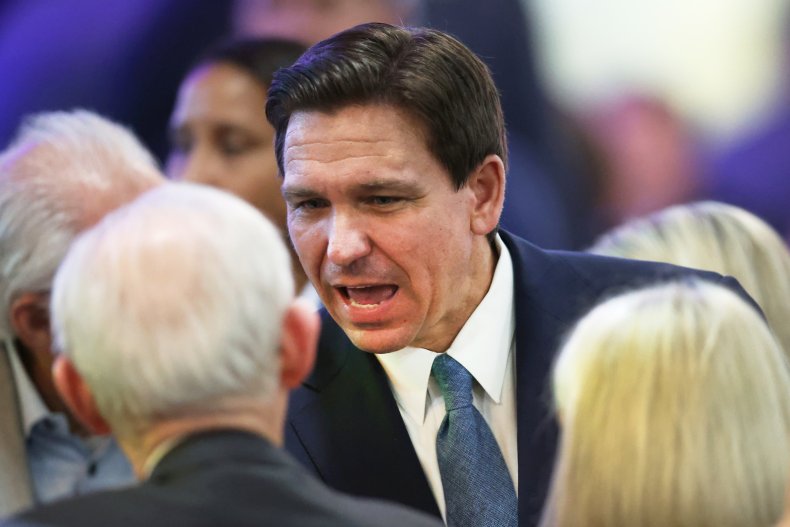 The announcements by Panek and Harvey-Bolia came shortly after DeSantis faced criticism for his announcement, which was made on Twitter Spaces with Elon Musk and David Sacks.
The announcement was marred by technical difficulties on Twitter and the platform crashed several times before DeSantis was able to make his announcement. Sacks, the co-founder of Craft Ventures, said the issues were a "good sign" and that they were due to a large number of people attempting to join the Twitter Space.
DeSantis also spoke about some of the issues stemming from his announcement while speaking with Fox News' Trey Gowdy.
"We had a huge audience," he said. "It was the biggest they'd ever had. It did break the Twitter Space, and so, we're really excited with the enthusiasm."
Newsweek reached out to DeSantis' campaign via email for comment.
A day after DeSantis' announcement, Foad Dabiri, the director of engineering at Twitter, according to his LinkedIn page, said he was leaving the social media company.
"After almost four incredible years at Twitter, I decided to leave the nest yesterday," Dabiri said in a tweet.
Trump also criticized DeSantis' announcement as he posted a fake video on his Truth Social page showing the Florida governor in a Twitter Space with the Devil, George Soros and Adolf Hitler.