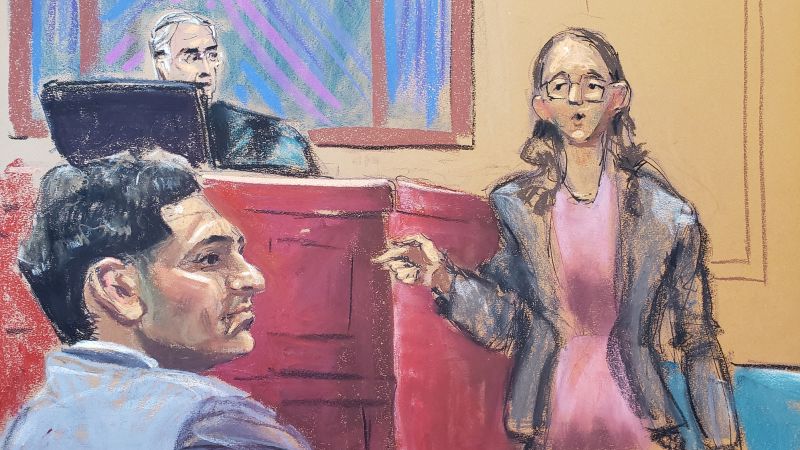 The fraud trial of FTX founder and CEO Sam Bankman-Fried continues Wednesday with more testimony expected from Caroline Ellison, the 28-year-old former CEO of FTX's sister company, Alameda Research, and SBF's former on-and-off romantic partner.
On her first day of testimony, Ellison said Tuesday that she and Bankman-Fried, along with other associates, committed fraud and money laundering, and that he "set up the systems that allowed Alameda" to siphon money from FTX customer accounts.
Prosecutors accuse Bankman-Fried, 31, of orchestrating a scheme to steal billions of dollars from customer accounts in FTX, his now-bankrupt crypto trading platform.
Ellison's testimony comes as part of a plea agreement with prosecutors. She pleaded guilty in the hopes of securing a lighter sentence. If she were given a maximum sentence on the seven counts, she could face more than 100 years in prison.
Her testimony is considered crucial to prosecutors' case that SBF used both FTX and Alameda as his own personal piggy bank. With money siphoned directly from FTX customer accounts, they say, Bankman-Fried splurged on luxury real estate for himself and his family, placed risky wagers on digital assets, and funneled millions of dollars in donations to US political campaigns.
Ellison, a Stanford graduate with a degree in mathematics, told the court at a hearing in December that Alameda had a virtually unlimited borrowing facility in FTX, and that she agreed to keep the two firms' relationship hidden from investors and customers.
"I am truly sorry for what I did," Ellison said. "I knew that it was wrong."
The trial is expected to last up to six weeks. If found guilty of all seven criminal counts and given the maximum sentence, Bankman-Fried faces the prospect of 110 years in prison.
This story is developing and will be updated.