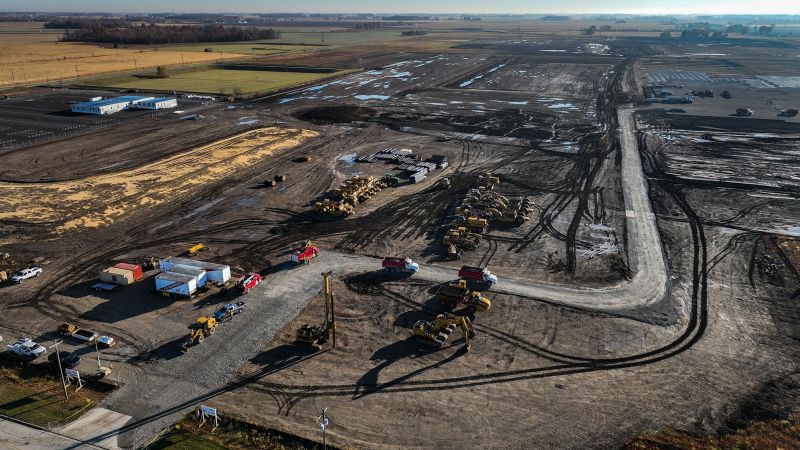 Samsung has chosen Indiana for a second time to host a new electric vehicle battery plant it is planning to build with Stellantis.
The two companies announced Wednesday that they are investing more than $3.2 billion to build the new plant, which will open in early 2027 and have an annual capacity of 34 gigawatt hours. Its opening will bring about 1,400 new jobs to Kokomo, located an hour north of Indianapolis.
StarPlus Energy, the joint venture formed by Samsung and Stellantis, previously chose Kokomo for its first gigafactory that's currently under construction and scheduled to open in 2025. In total, the two factories will produce 67 gigawatt hours annually.
"Indiana's economy is on a roll," said Indiana Governor Eric Holcomb in a press releasing adding that the second plant means the companies are doubling their capital investment and the amount of new jobs being created.
The factories will help Stellantis meet its goal for battery electric passenger cars to make up 100% of its sales in Europe, and 50% of its sales in the US, by 2030. Stellantis announced in 2021 an "aggressive" investment of $35 billion for electric vehicle production and needs 400 gigawatt hours annually to meet its 2030 goal.
Stellantis (STLV) was created in 2021 through the merger of Fiat Chrysler and PSA Group, maker of Peugeot, Citroën, Opel and Vauxhall cars in Europe. Shares rose nearly 2% in premarket trading.