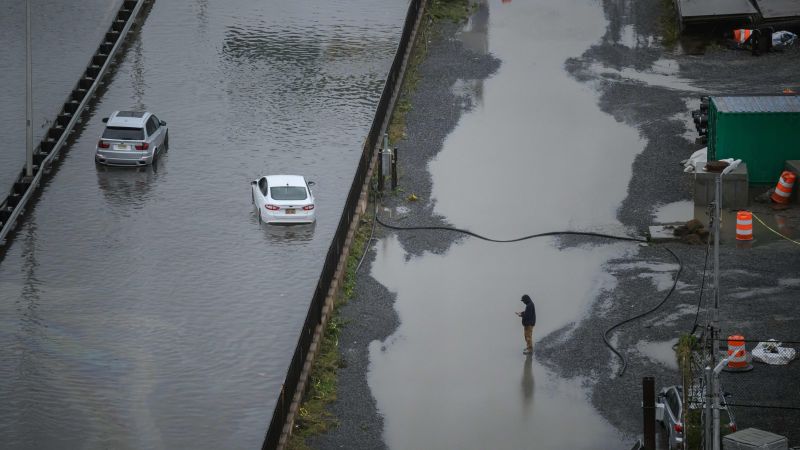 A female sea lion briefly escaped from her enclosure in New York's Central Park Zoo Friday when heavy rain caused her pool to flood.
The sea lion managed to swim out of the flooded pool and roam throughout the surrounding area before returning to her enclosure, which she shares with two other sea lions, according to a news release from Jim Breheny, executive vice president of the Wildlife Conservation Society's Zoos and Aquarium.
Staff at the zoo "monitored" the marine mammal's unexpected adventure while waiting for her to return.
Water levels in the sea lions' pool have since receded, and all animals are in their designated exhibits, the news release noted.
"No staff or visitors were in danger and the sea lion remained inside the zoo, never breaching the zoo's secondary perimeter," Breheny said.
Central Park Zoo is part of the world's largest network of urban wildlife parks, which also includes the Bronx Zoo, Queens Zoo, Prospect Park Zoo and New York Aquarium.
On Friday morning, the Wildlife Conservation Society closed all five facilities due to severe weather. The record-setting rain has triggered a state of emergency in New York and caused flooding in basements, schools, and subways.
"We had closed our four zoos and aquarium this morning so staff could focus on the animals and our facilities during the storm," Breheny said.
"Animal care staff will continue to monitor the situation throughout the duration of the weather event," he said.
California sea lions like the ones housed by the Central Park Zoo are native to the West Coast, according to NOAA. The species is protected under the Marine Mammal Protection Act. As adults, female sea lions can weigh up to 240 pounds and measure up to 6 feet long, NOAA said.