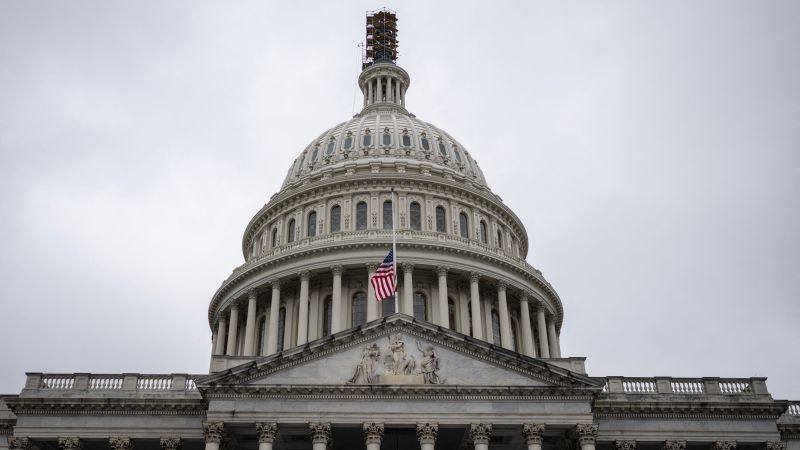 The US government has barely avoided a shutdown.
With just hours to spare, the House, defying its most conservative Republican members, passed a short-term funding measure with the support of a majority of Democrats and Republicans. The Senate quickly moved to pass it, and President Joe Biden signed the bill into law.
But just because House Speaker Kevin McCarthy managed to find a last-minute solution, it does not mean our government is magically working well again. Nor is it a sign that McCarthy has figured out a way to bring his Republican Conference together.
By agreeing to this spending deal, the government did something it has rarely done this year: enact a bill or resolution. There had been 14 bills and resolutions that have become law since the start of this Congress in January, prior to this stopgap measure to keep the government open. If that strikes you as a small number, it should.
Since 1973, an average of about 70 bills or resolutions have been enacted through roughly this point (i.e., September 25) in a Congress in which the House and presidency are controlled by different parties.
In fact, the 14 bills and resolutions signed into law through September 25 appear to be the fewest in at least 50 years.
It shouldn't be surprising that a government that can't get much done had a very hard time funding itself.
More than that, it's clear Republicans continue to face a massive divide. Because the resolution to keep the government open was considered under a fast-track process, it needed the support of two-thirds of all members to pass. Of those who voted on the bill, fewer than 60% of House Republicans backed it. McCarthy was able to get it through only because 209 House Democrats (or more than 99% of their caucus) voted for it.
Indeed, a big reason a shutdown nearly happened is because McCarthy tried to walk away from a spending deal struck earlier this year, fearing a challenge from his party's right wing.
This is the same right wing that forced his speakership election to go on for 15 ballots at the start of the year.
What shape McCarthy might be in when the short-term funding measure runs out is anyone's guess. There are clearly a number of Republicans who are not happy with the way he is governing.
In fact, a study of roll call votes by the academic site Voteview found that there are more House Republicans to McCarthy's right than there are to his left.
Now, most of these lawmakers to McCarthy's right are not the same hard-liners who have made his speakership very difficult. But even those hard-line members are not as much on the fringe of the GOP as you might think.
Put another way, these hard-liners aren't acting out of thin air. They're doing so because they speak for a large part of the Republican base. Former President Donald Trump had been publicly pushing for a shutdown, and a lot of Republicans have been listening.
A recent Monmouth University poll found that most Americans (64%) said it was more important to compromise to keep the government open than it was to stick to principles even if it meant a shutdown (31%).
But Republicans were far more split on the question, with 50% believing that compromise should take precedence and 46% believing that principles should.
That puts Republicans on a totally different planet from Democrats, 76% of whom the poll found were in favor of compromise and 21% of sticking to their principles.
McCarthy's speakership could now be in jeopardy after hard-liners in his conference repeated their threats to oust him after the bipartisan vote. What happens if McCarthy is succeeded by someone further to his right? A shutdown may have been avoided this time, but there's no guarantee it will be next time.
If McCarthy or whoever may succeed him ends up allowing a shutdown to happen, there will be a lot of Republicans cheering along the way.