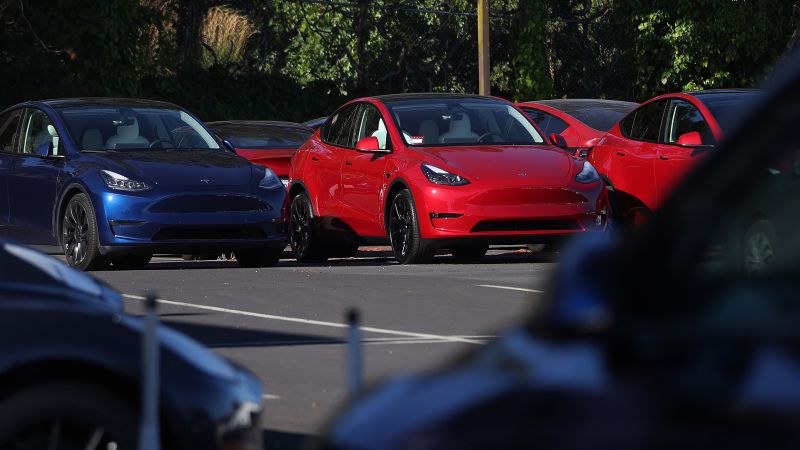 Tesla reported a drop in third quarter earnings as the electric vehicle maker fell short of Wall Street expectations.
Tesla earned $2.3 billion in the quarter, or 66 cents a share, down 37% from a year earlier and the smallest profits it reported in two years. Analysts surveyed by Refinitiv had forecast a slowdown in earnings but still expected it to report earnings per share of 73 cents a share.
The company also missed on third quarter revenue of $23.4 billion, up 9% from a year earlier but short of the $24.1 billion forecast by analysts. Tesla has been cutting the prices of its vehicles to boost sales demand in the face of growing electric vehicle competition from established automakers.
The company said its profits and sales were both hurt as it temporarily shut several production lines for upgrades, which it said led to a sequential decline in production volumes, as well as higher interest rates, which raised the cost of ownership for many buyers.
But it said it is still on track to deliver 1.8 million vehicles for the year. Tesla also said it still expects to begin delivery of the long-delayed Cybertruck pickup by the end of this year.
Those assurances helped to support the shares of Tesla in after-hours trading, as shares were up slightly following the report. Shares have nearly doubled in price so far this year after losing 65% of their value in 2022.
This is a developing story. It will be updated.