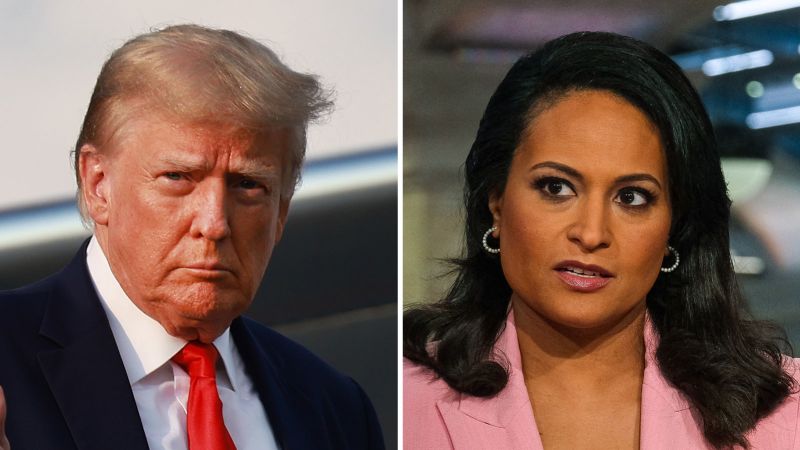 Kristen Welker will face her first big test as moderator of "Meet the Press" on her debut episode this Sunday.
Welker is set to begin her time in the anchor chair by broadcasting a sit-down interview with former President Donald Trump, people familiar with the matter tell CNN. The interview, the people said, is scheduled to be taped Thursday at Trump's Bedminster club in New Jersey.
Neither spokespeople for NBC News nor the Trump campaign offered comment when reached on Wednesday.
The appearance by Trump on the acclaimed Sunday public affairs program will mark his first since 2019, when the show was hosted by Chuck Todd, whom Trump often attacked.
The sit down marks the first interview with a legacy news network that Trump has granted since his fourth indictment in Georgia, related to his efforts to overturn the 2020 election.