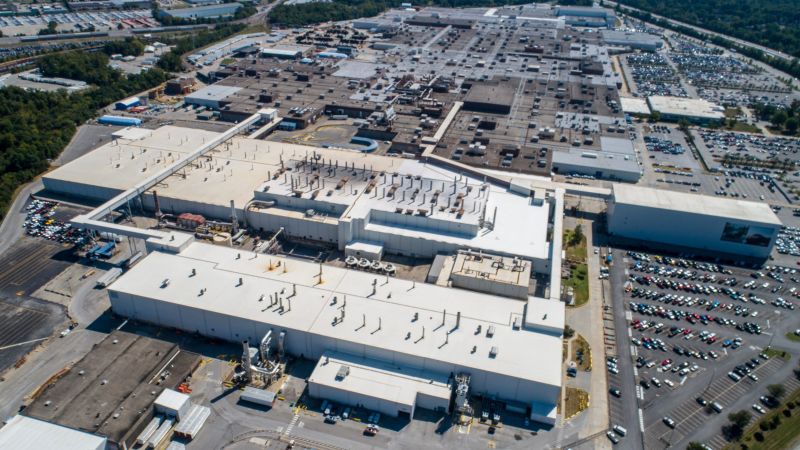 The United Auto Workers union surprised Ford late Wednesday night, having 8,700 workers walk off the job at the company's largest plant, the Kentucky Truck Plant that builds the company's heavy duty version of its F Series pickup, as well as its full-size SUVs.
The UAW has been on strike against not only Ford, but also General Motors and Stellantis, since September 15. This is not the first time that the union has expanded the strike to additional facilities. The expansion of the strike occurred at 6:30 pm Wednesday evening, without any warning from the union that it was preparing to expand the strike.
And by hitting the Kentucky Truck Plant, it is going after a much more profitable part of Ford's line-up. The vehicles at the plant produce annual revenue of $25 billion for the company, or about one-sixth of its overall global revenue. While it does not produced the F-150, the company's best selling vehicle, it builds the larger versions of the truck as well as the Ford Expedition and Lincoln Navigator SUVs.
"We have been crystal clear, and we have waited long enough, but Ford has not gotten the message," said UAW President Shawn Fain. "It's time for a fair contract at Ford and the rest of the Big Three. If they can't understand that after four weeks, the 8,700 workers shutting down this extremely profitable plant will help them understand it."
A Ford official told media that the UAW had called for a negotiation session with Ford for Wednesday evening. He said that the union wanted a different offer from Ford from what it had presented before. After a very brief discussion that last only a few minutes, Fain told company officials, "If that's all you got, you just lost KTP," and the meeting ended, according to the Ford officials.
The union did not immediately respond to a request for comment on Ford's account of the negotiating session.
This is a breaking story. It will be updated.