Former University of Pennsylvania trustee Vahan Gureghian is calling for Liz Magill, the Ivy League school's president, to step down and warned the backlash from powerful donors will likely get worse over a growing uproar over how the school has dealt with allegations of antisemitism on campus.
"She is negligent and not really up to the job of being the president of one of the eight or so most elite universities in the world," Gureghian, a charter-school magnate, told CNN in a phone interview on Wednesday.
A growing list of high-profile donors have pulled their funding from Penn, arguing Magill and her administration did not go far enough to condemn the Palestine Writes Literature Festival that took place last month on campus. UPenn leaders acknowledged that event included speakers with a history of making antisemitic remarks, issuing a statement ahead of the festival condemning antisemitism broadly – though not the festival specifically.
In the wake of Hamas' attack on Israel, donors' displeasure increased rapidly, as they argued the university wasn't sufficiently battling antisemitism on campus.
The call for Magill's resignation comes after Gureghian himself stepped down from the board of trustees late last week in protest of the school's response to a Palestinian literature festival that took place last month, before the terror attacks by Hamas against Israel.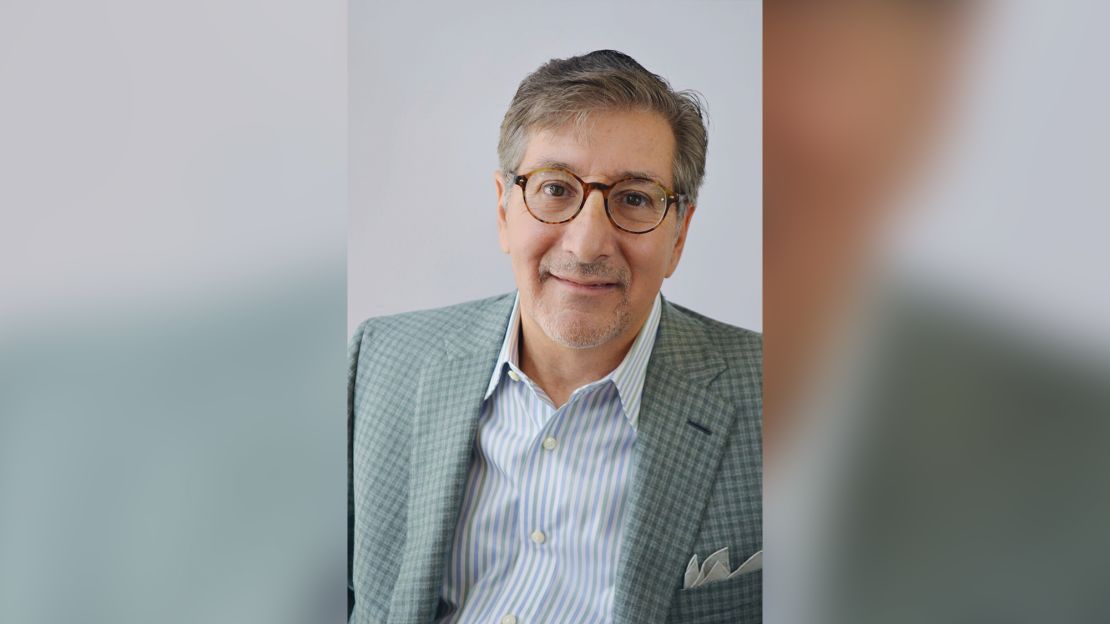 As a trustee, Gureghian was among the people in charge of ultimately approving Magill to become the university's ninth president last year.
"It's a gigantic operation. Some people aren't up for that job. Maybe we picked the wrong person. Maybe it's time for her to go. I think it is," Gureghian, who is the founder and CEO of charter school operator CSMI Consulting Group, told CNN.
Gureghian added that he doesn't know if Scott Bok, who chairs the school's board of trustees, should stay on either because he bears responsibility, too.
Donors protest with their checkbooks

The Palestine Writes festival has proven to be a lightning rod for criticism at one of America's most prestigious universities and the stated catalyst for a series of prominent backers to halt their financial support.
Billionaire Marc Rowan, former US Ambassador Jon Huntsman, venture capitalist David Magerman and hedge fund billionaire Cliff Asness have all vowed to close their checkbooks.
"People are just going to turn that spigot off. That's a major, major thing for a university of this stature," Gureghian said. "You're going to see day after day after day major donors pulling their support at the University at Pennsylvania. It is a situation where she can't survive this."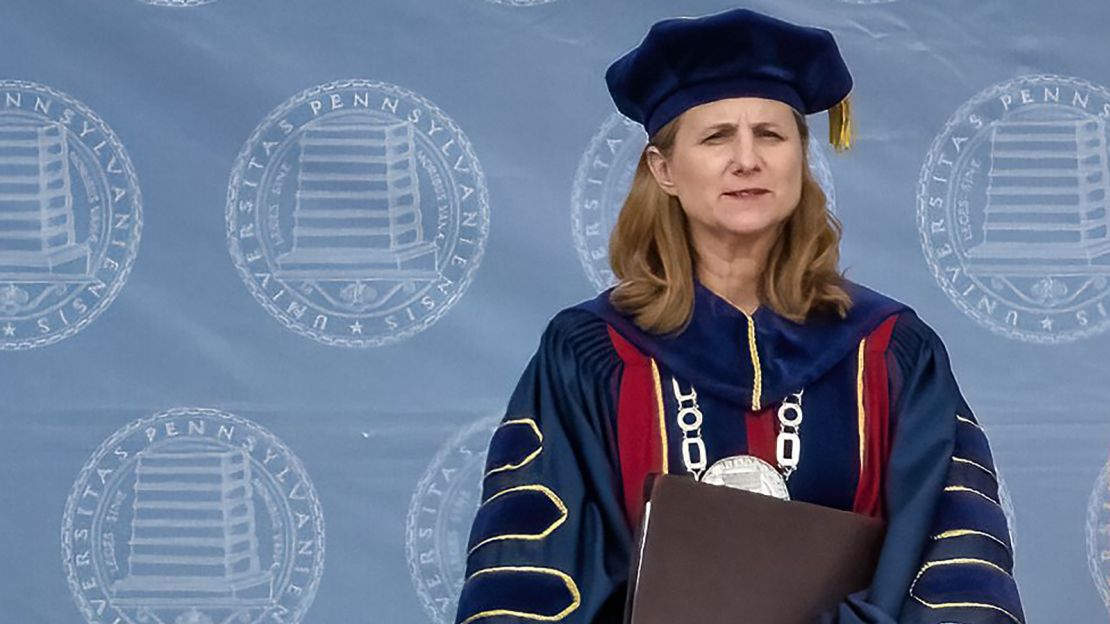 The tipping point for Gureghian was billionaire Ronald Lauder's letter, first reported by CNN, to Magill earlier this week. In that letter, Lauder, a prominent Penn backer, revealed he made a special visit to Philadelphia to try to persuade Magill to cancel the Palestine Writes festival and two subsequent phone calls in that effort.
"I told you that those invited to the event had a history of not just strong anti-Israel bias, but outright antisemitism. You were already aware of much of this," Lauder wrote in the letter.
Gureghian argues Magill should have gone to the board of trustees at that point to seek their advice on whether to hold the Palestine Writes festival.
"It was a lay-up for her to find out if this was going to be okay. You don't need to be president of the year to figure that out," Gureghian said, adding that Magill should "for sure" resign. "Liz has been around the block. This is not her first rodeo. But apparently Liz is not ready for this job."
Debate over free speech, antisemitism
Magill was not only facing pressure from Lauder and other opponents of the Palestine Writes festival. There were also vocal backers of the event, including even some members of the Jewish community.
Days before the festival was scheduled to begin on Sept. 22, dozens of Jewish members of the UPenn community wrote to Magill to express their "enthusiasm" for the event and even criticized her condemnation of antisemitism. Three dozen members of the UPenn faculty also wrote a letter in student newspaper The Daily Pennsylvanian to support the Palestine Writes festival.
Organizers of the Palestine Writes festival denied that it embraced antisemitism, according to The Daily Pennsylvanian.
Asked about Gureghian's criticism, UPenn referred CNN to a statement Magill issued on Tuesday saying the school has a "moral responsibility to combat antisemitism and to educate our community to recognize and reject hate in all its forms."
In a new message on Wednesday, Magill addressed campus demonstrations that are coming at a time when "many members of our community are fearful and experiencing tremendous pain."
"Hateful speech has no place at Penn. No place. I categorically condemn hateful speech that denigrates others as contrary to our values," Magill said. "In this tragic moment, we must respect the pain of our classmates and colleagues and recognize that our speech and actions have the power to both harm and heal our community. We must choose healing, resisting those who would divide us and instead respect and care for one another."
Bok, who chairs UPenn's board of trustees and serves as CEO of investment bank Greenhill & Co., said in a statement on Monday that dozens of current and former UPenn trustees gathered for a pair of virtual conversations in recent days to discuss the situation and hear from Magill.
"The unanimous sense of those gathered was that President Magill and her existing University leadership team are the right group to take the University forward," Bok said.