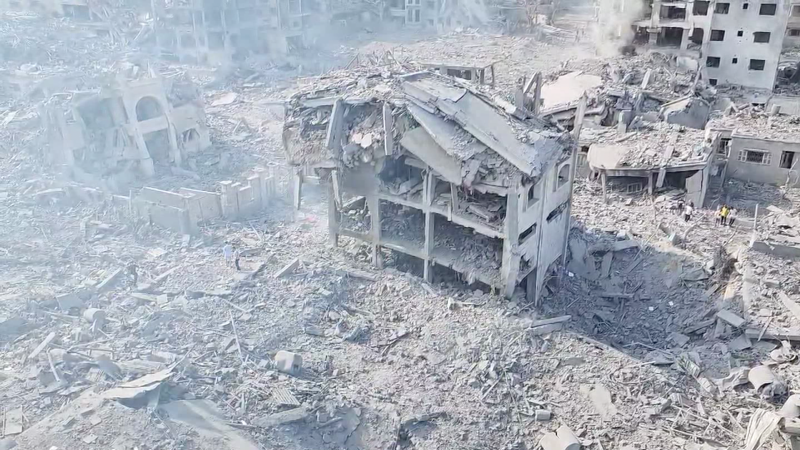 The US government is in discussions with partner countries, including Egypt and Israel, about ensuring safe passage for Americans and other civilians out of Gaza, US officials said.
However, according to one US official, Egypt wants to use a humanitarian corridor to send food and medical supplies into Gaza but doesn't want to open the border in the other direction to accept civilians who are fleeing.
"We do think it's important that American citizens who are in Gaza be allowed to leave and it's an issue that we are working on," State Department spokesperson Matthew Miller said on "CNN This Morning" Wednesday.
"We're doing that quietly, like a lot of the diplomatic efforts we undertake. It's not something that is productive to speak about publicly, but we do it is something we're trying to achieve," Miller added.
Pressure is mounting to establish a humanitarian corridor as Americans in Gaza, who spoke with CNN, have expressed fear and frustration about the situation, feeling that they are trapped without any safe route out of the region that is being heavily bombarded by Israeli forces. They have told CNN that they do not feel the US government has been able to help them. There were reports that the only route of Gaza – via Egypt – was closed Tuesday due to strikes, and the threat of an Israeli ground incursion is looming.
On Tuesday, national security adviser Jake Sullivan said the matter was "something also that we have been discussing with our counterparts in Israel and with our counterparts in Egypt."
"And without getting into the specifics of safe passage for civilians and so forth, I will say it's something that the US government is seized within supporting how we do that operationally," he said.
Neither Sullivan nor Miller gave any timeline of when such a safe passage could be operational.
Sullivan has spoken over the past several days with Abbas Kamel, the Egyptian spy chief, and officials expect President Joe Biden to speak at some point with Egyptian President Abdel Fattah el-Sisi.
"It is our top priority to protect the safety and security of Americans overseas," Miller said Wednesday. "I will also say, as the president said yesterday, we don't want to see civilian deaths anywhere. We want to see civilians protected. We want to see civilians not targeted. We expect Israel to follow the laws of war."