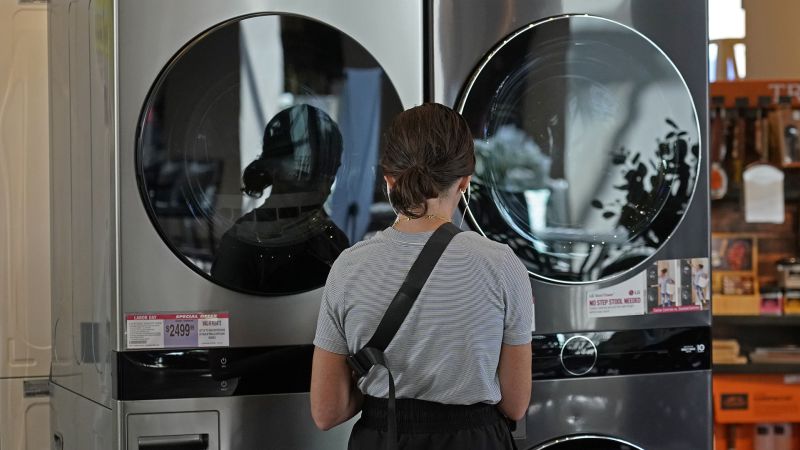 US retail sales picked in August, boosted by higher gas prices, as spending on other items grew modestly.
Retail sales, which are adjusted for seasonal swings but not inflation, rose 0.6% in August, the Commerce Department reported Thursday. That's a slightly faster pace than July's revised 0.5% gain, and marks the fifth straight month of growth. It's also well above economists' expectation of a 0.2% increase.
The increase was driven largely driven by spending at gas stations, which advanced 5.2% last month.
Excluding sales at gasoline stations, retail spending advanced a more modest 0.2% in August from July.
Retail spending increased across most categories, including at restaurants and grocery stores. Sales of furniture and at specialty stores, such as those that sell sporting goods, fell 1% and 1.6% respectively.
Despite 11 interest rate hikes from the Federal Reserve intended to cool demand, the US economy remains on strong footing with American shoppers still doling out cash thanks to a strong job market.
But after a summer of robust spending, US consumers are facing a number of economic challenges the rest of the year, including student loan payments restarting and tougher lending standards, which could curb spending.
"Fitch continues to view the consumer as relatively healthy, supported by low unemployment and somewhat declining goods inflation," wrote David Silverman, senior director at Fitch Ratings, in an analyst note.
However, he noted that "headwinds are emerging," citing lower consumer savings and the resumption of student loan payments this fall.
This story is developing and will be updated.