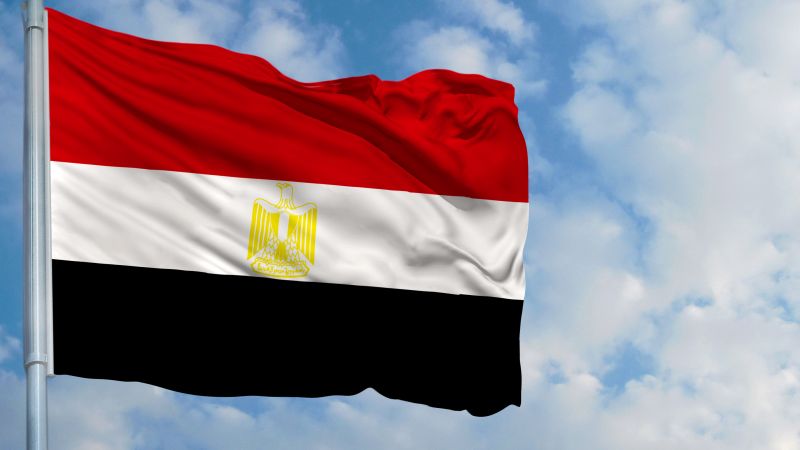 The Biden administration has notified Congress that it will withhold $85 million in aid to Egypt that had been conditioned on Egypt's progress on human rights issues and the release of political prisoners, instead diverting that money to Taiwan and Lebanon, a person with direct knowledge told CNN.
The administration said it would redirect $55 million worth of that funding to Taiwan and $30 million to Lebanon, the person said.
About $320 million worth of the $1 billion in foreign military financing that the US provides to Egypt every year is conditional, and tied to human rights issues.
The Wall Street Journal first reported on the redirection of the funds.
Last month, a group of 11 House Foreign Affairs Committee Democrats called on Secretary of State Antony Blinken to withhold all $320 million in foreign military financing over concerns about Cairo's human rights abuses.
"We acknowledge the historic, deeply rooted bilateral U.S. – Egypt relationship, based in shared social, economic, and political ties," wrote the lawmakers, led by House Foreign Affairs Committee Ranking Member Rep. Gregory Meeks.
"Nonetheless, we are strongly concerned by reports from both the State Department as well as numerous credible human rights and civil society organizations about the persistent and continued systemic violations of human rights in Egypt," the letter continued.
"As we continue to stand for the prioritization of basic human rights in our foreign policy and call on the Administration to adhere to the spirit and letter of the law in ensuring progress in the U.S.–Egypt relationship, we call on you to withhold the full $320 million of FY22 FMF until Egypt's human rights record significantly improves," it concluded.
Meanwhile, the administration has been working to bolster Taiwan's defense capabilities in preparation for a potential conflict with China, and in July announced a new weapons package for the self-governing island valued at up to $345 million.
CNN's Jennifer Hansler contributed reporting.