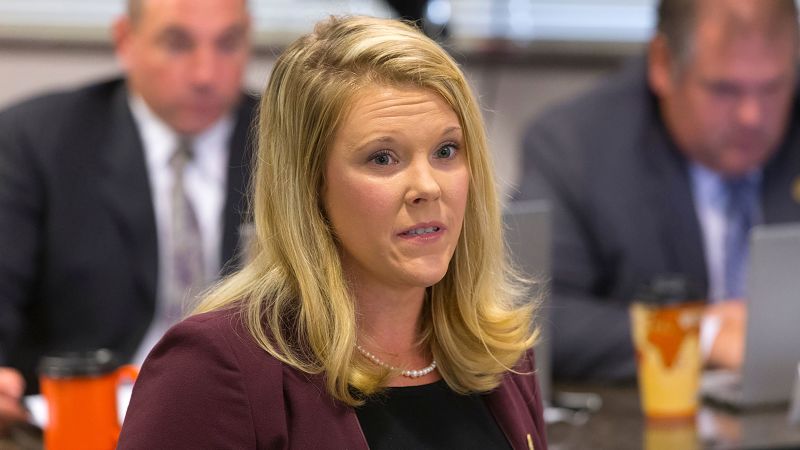 The Republican-controlled Wisconsin Senate voted Thursday to fire the state's top elections administrator, Meagan Wolfe – a move that is all but certain to trigger a legal battle over who will oversee voting in one of the nation's most important presidential swing states as the 2024 election approaches.
The 22-11 vote to remove Wolfe follows years of criticism by supporters of Donald Trump, who have blamed Wisconsin's voting policies during the coronavirus pandemic for the former president's 21,000-vote loss in 2020.
Wolfe is likely to stay on as the administrator of the bipartisan Wisconsin Elections Commission despite Thursday's vote, after Wolfe and many Democrats, including Attorney General Josh Kaul, said the actions of the Senate – where an April special election victory gave Republicans a supermajority – are not legitimate.
Wisconsin Democrats are citing a prior state Supreme Court ruling that allowed a Republican-appointed official to remain in his position after his term had expired because the Senate did not confirm Democratic Gov. Tony Evers' replacement.
Wolfe was appointed by the Wisconsin Elections Commission in 2018 and confirmed unanimously by the state Senate in May 2019. Her four-year term was set to end this summer. Three Republicans on the commission voted to nominate her for another four-year term, but the three Democratic members, anticipating that the Senate would block Wolfe's confirmation, abstained. That left the position unfilled, allowing Wolfe to continue in her job.
However, despite the court precedent, the chairman of the state Senate's election committee, Republican Dan Knodl, moved to consider Wolfe's renomination last month, setting in motion the GOP-led vote to remove her.
This story has been updated with additional information.