He made it look easy.
Danilo Cavalcante, at 5 feet tall, seemed the perfect fit as he wedged himself in the narrow space between the walls in an exercise yard of the Chester County Prison on the morning of August 31.
The convicted murderer then ascended in a crab-walk until he disappeared from the view of a surveillance camera. Cavalcante employed a climbing technique that another inmate used to escape in May. He then ran across a roof, scaled a fence and pushed his way through razor wire to freedom.
During 14 days on the lam, he managed to elude capture despite being spotted numerous times in Chester County, stealing a van, and showing up at the homes of people he knew years ago more than 20 miles outside the search perimeter.
Early Wednesday, a small army of state and federal law enforcement officers, alerted by a tripped burglar alarm just after midnight, captured the inmate – who was armed with a stolen .22 caliber rifle – in a wooded area about 15 miles north of the prison where he had been held. He tried to crawl through thick underbrush and resisted as a police dog bit and subdued him. No shots were fired, police said.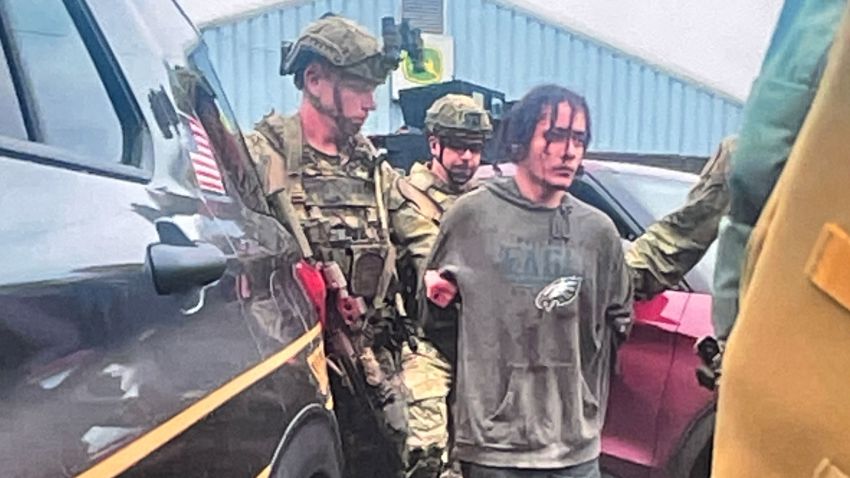 Police explain how escaped inmate Cavalcante was captured