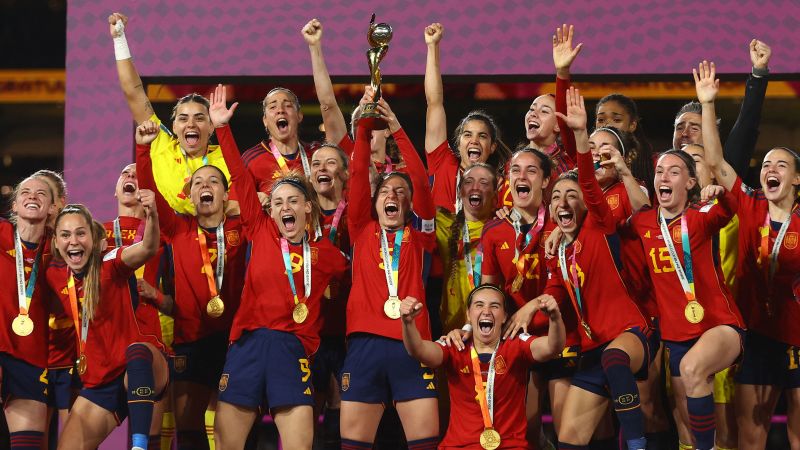 Jennifer Hermoso has not been named in Spain's 23-woman squad to face Sweden and Switzerland in its upcoming matches, but 20 players who signed a letter refusing to play the two fixtures have been included.
Last week, the majority of Spain's World Cup-winning squad refused to be called up for the Women's Nations League matches as players continue to push for "real structural changes" in Spanish soccer, following the fallout from ex-soccer boss Luis Rubiales' unwanted kiss on La Roja star Hermoso.
Spain was due to announce a squad for its next two matches on Friday but postponed the decision after 39 players, including 21 of the 23-woman World Cup squad, signed a joint letter condemning Royal Spanish Football Federation (RFEF).
However Montse Tomé, who replaced controversial coach Jorge Vilda after the tournament, named 20 players who had signed the letter in her latest squad, which was announced on Monday.